Maintenance & Repair
GROEBNER offers you natural gas distribution equipment that is known for unsurpassed precision, matchless handling, and excellent quality. And that's the equipment you choose to ensure your customers receive the highest levels of service possible. We're pleased to partner with you in giving you the best options in the industry.
But even the best equipment requires occasional maintenance and repair. So, you'll want to choose a service facility that guarantees your equipment will continue to operate at peak performance. GROEBNER is that service provider. Our supplier-trained maintenance and repair specialists will make certain that your equipment is returned to its original topnotch specifications and operation.
Take part in our regular inspection and maintenance programs to help avoid equipment down time and/or costly replacements. Our team will also help your internal personnel establish appropriate practices for equipment upkeep throughout the year.
Equipment Repair Services
With facilities in Minnesota, Illinois, Kansas, and Texas, GROEBNER can quickly and cost effectively provide comprehensive service solutions on all GROEBNER sold products.
Whether your equipment requires machine maintenance, parts repair and/or replacement, or recalibration to factory settings, GROEBNER's repair experts can handle the job. And as a McElroy Authorized Service Center, we employ McElroy Certified Master Mechanics for your fusion equipment repairs.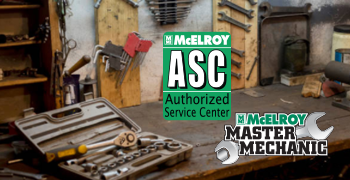 Tool Inspection and Maintenance Program
Regular maintenance of your equipment and tools increase their longevity and decrease operations costs. GROEBNER works with our supplier network to offer you a complete annual maintenance package that is up to the moment on the latest industry developments and standards.
We'll carry out preventative maintenance and/or most repairs at your site. And you'll receive documentation that confirms the items inspected and the standards they meet. If a piece of equipment requires additional work, we'll coordinate with our in-house team to ensure all repairs are made and your equipment is back online as quickly as possible.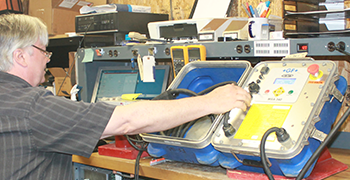 Line Heater Service Maintenance Program
Don't get caught with a heater not working. GROEBNER offers a yearly maintenance program to make certain that your in-line heater is in good working order for the heating season. Our certified technicians will come to your site to perform a series of inspections and maintenance services. All findings and maintenance work are documented and provided to you.